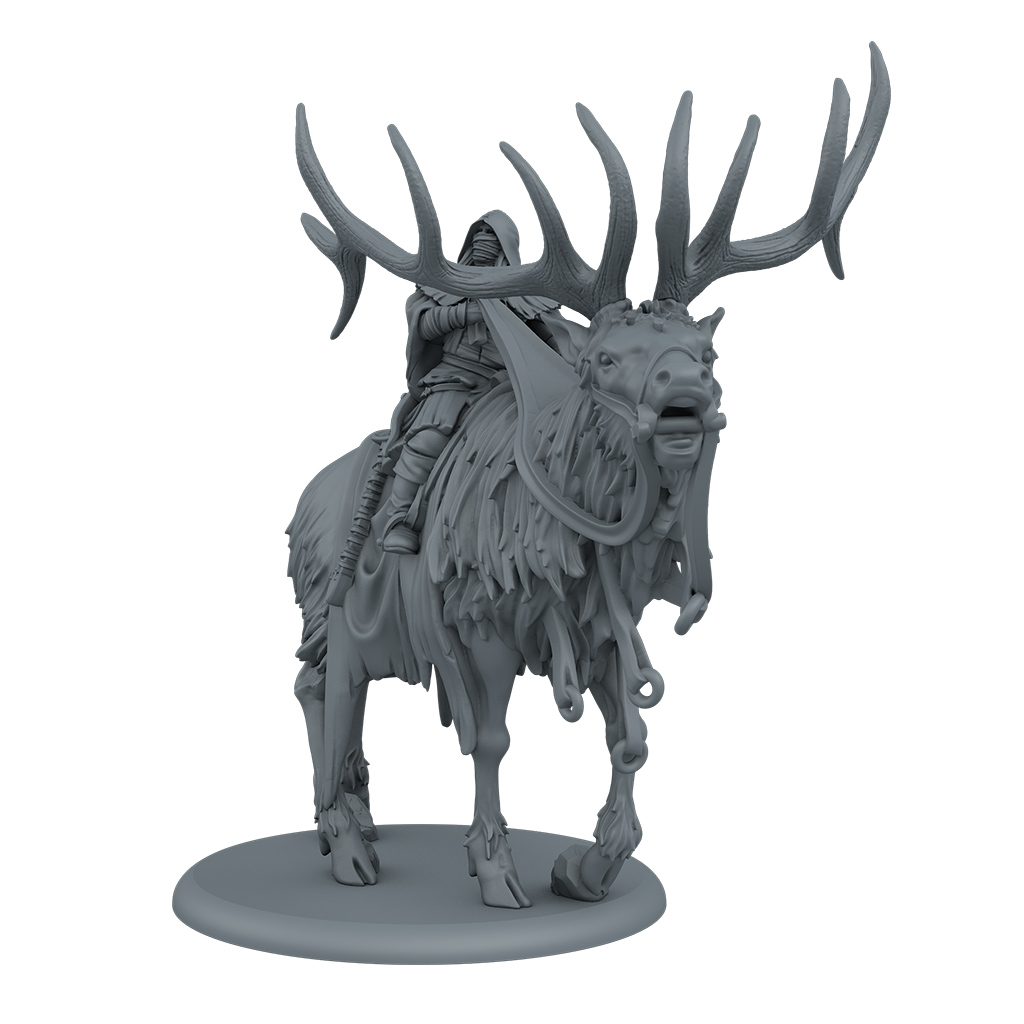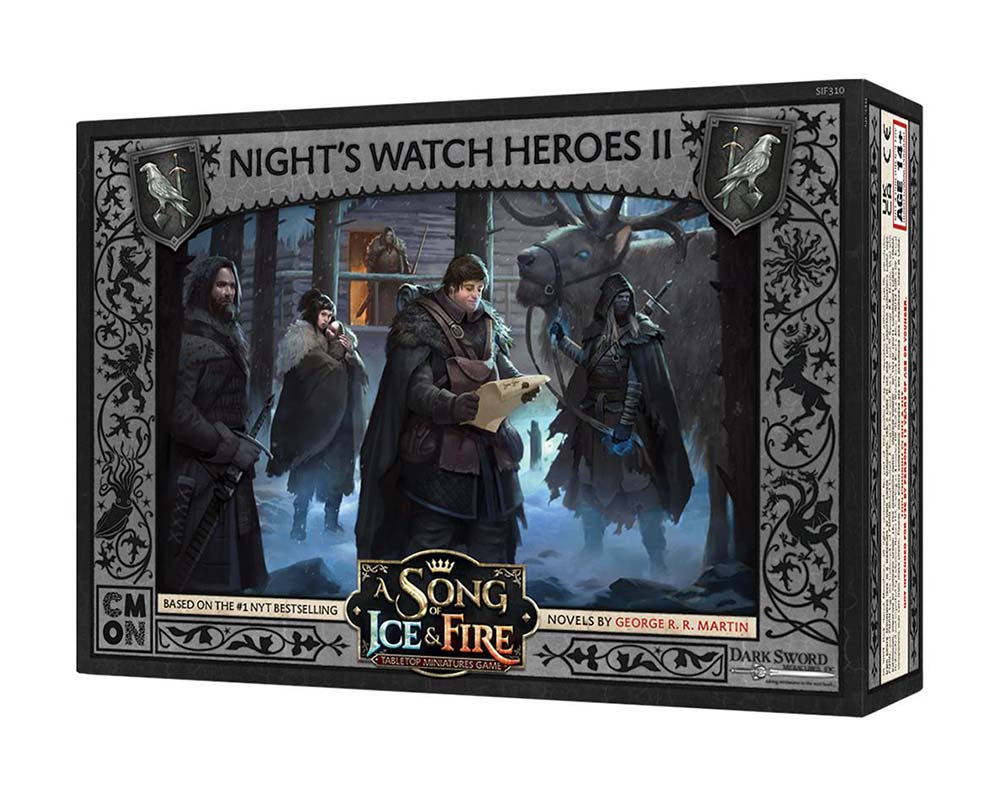 Coldhands—Mysterious-Ally-Peint-01
SIF310 – Night's Watch Heroes II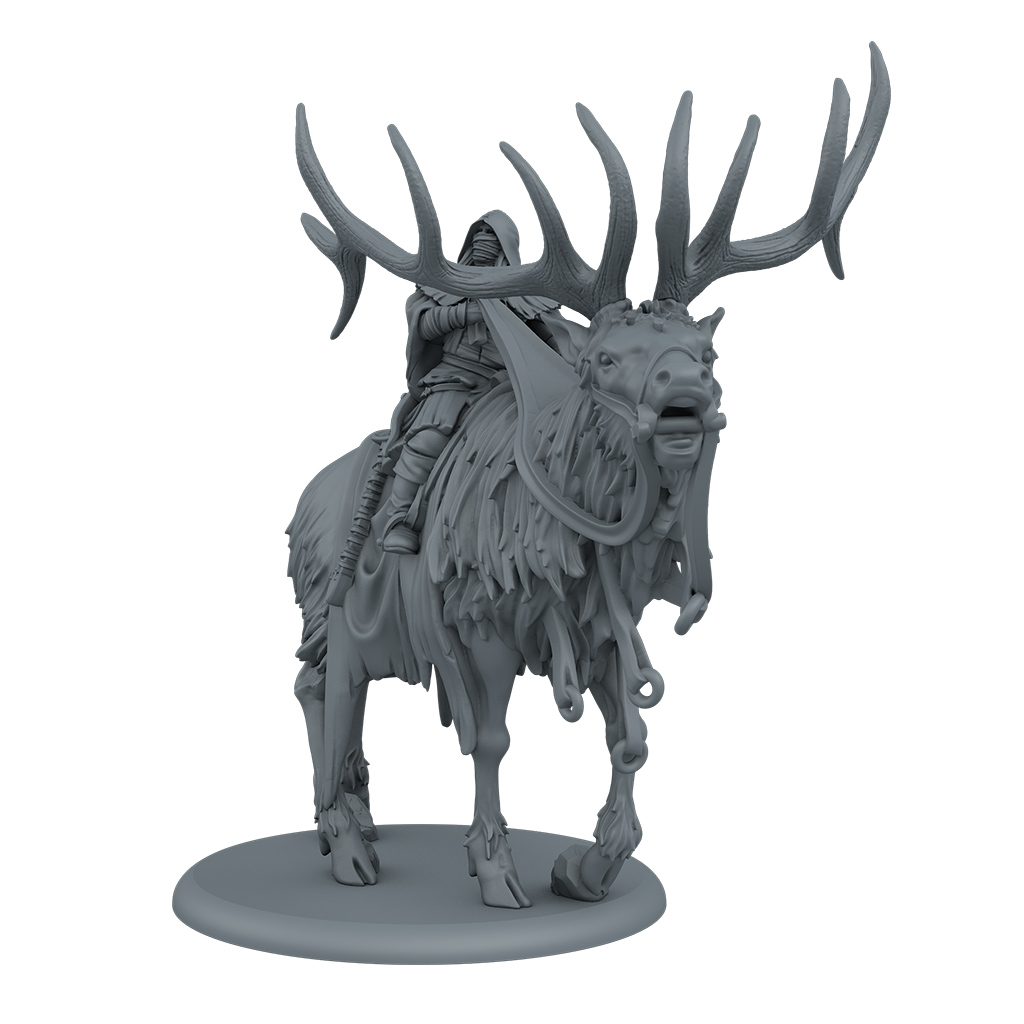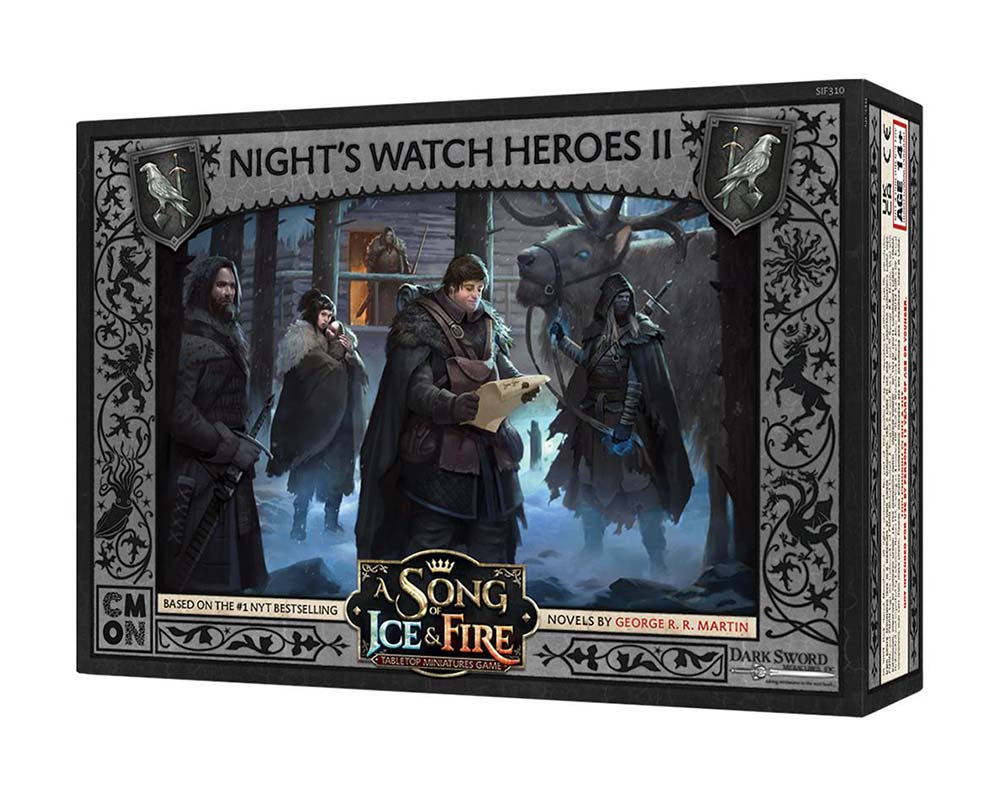 The High Seneschal
"A mysterious specter that aids or hinders forces according to an unknown design, the entity known as Coldhands might be an ally one day and an enemy the next. He commands endless flocks of ravens to savage opponents with raking claws and battering wings, and rides a mighty elk into battle, where his own considerable prowess comes into play. He wears the armor and cloak of a Night's Watch brother, though whether these were his in life or looted from a fallen foe, none can say. Even if cut down, Coldhands reappears on the field a short time later."
Profil
Informations
Vitesse | 5
Attaque (Épée Longue)| 3+
Dés d'attaque (Épée Longue) | 4
Défense| 4+
Moral | 2+
Type d'unité | Cavalerie
Coût | 4
Version| 2021
Compétences
ORDRE : RAVEN FLOCK
Quand un ennemi à Longue Portée effectue une Action d'Attaque, avant de résoudre cette Action :
Cette Attaque subit -1 au Toucher.
EYE OF THE CROW
• Cette unité possède 4 Blessures.
• Au début de l'Activation de cette unité, elle peut effectuer une Action de Manœuvre ou de Retraite.
• Si cette unité est détruite, au début du Round suivant, vous pouvez la Redéployer à Courte Portée de n'importe quel Flanc de la table.
Ne peut être recruté dans une armée comprenant Benjen Stark.
Anciennes cartes
Il n'existe à ce jour qu'une seule version de Coldhands – Mysterious Ally.
Où trouver ?
Cette unité est disponible dans les extensions suivantes :
En savoir +
Sites Officiels
CMON (Éditeur)
Boutique