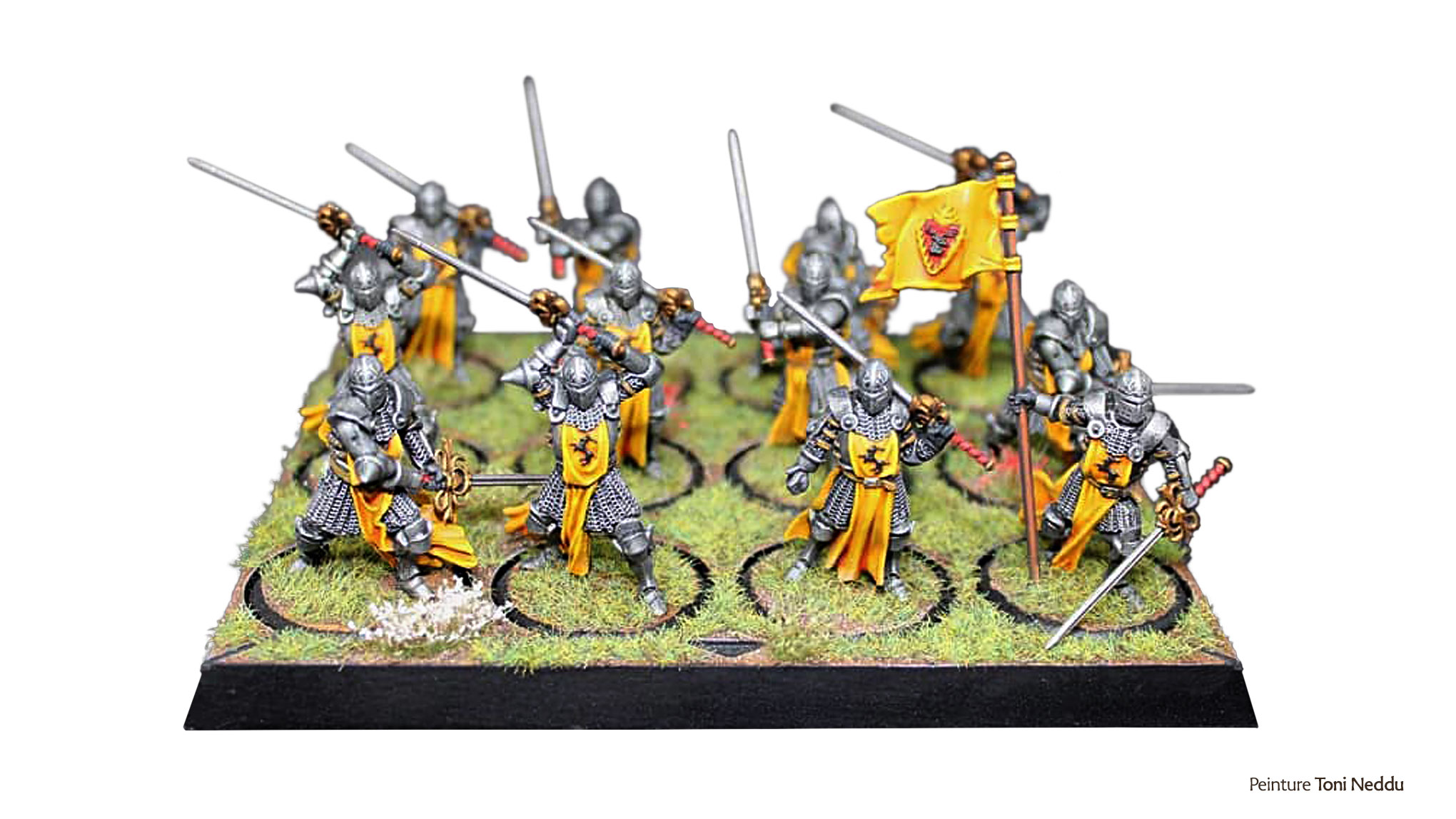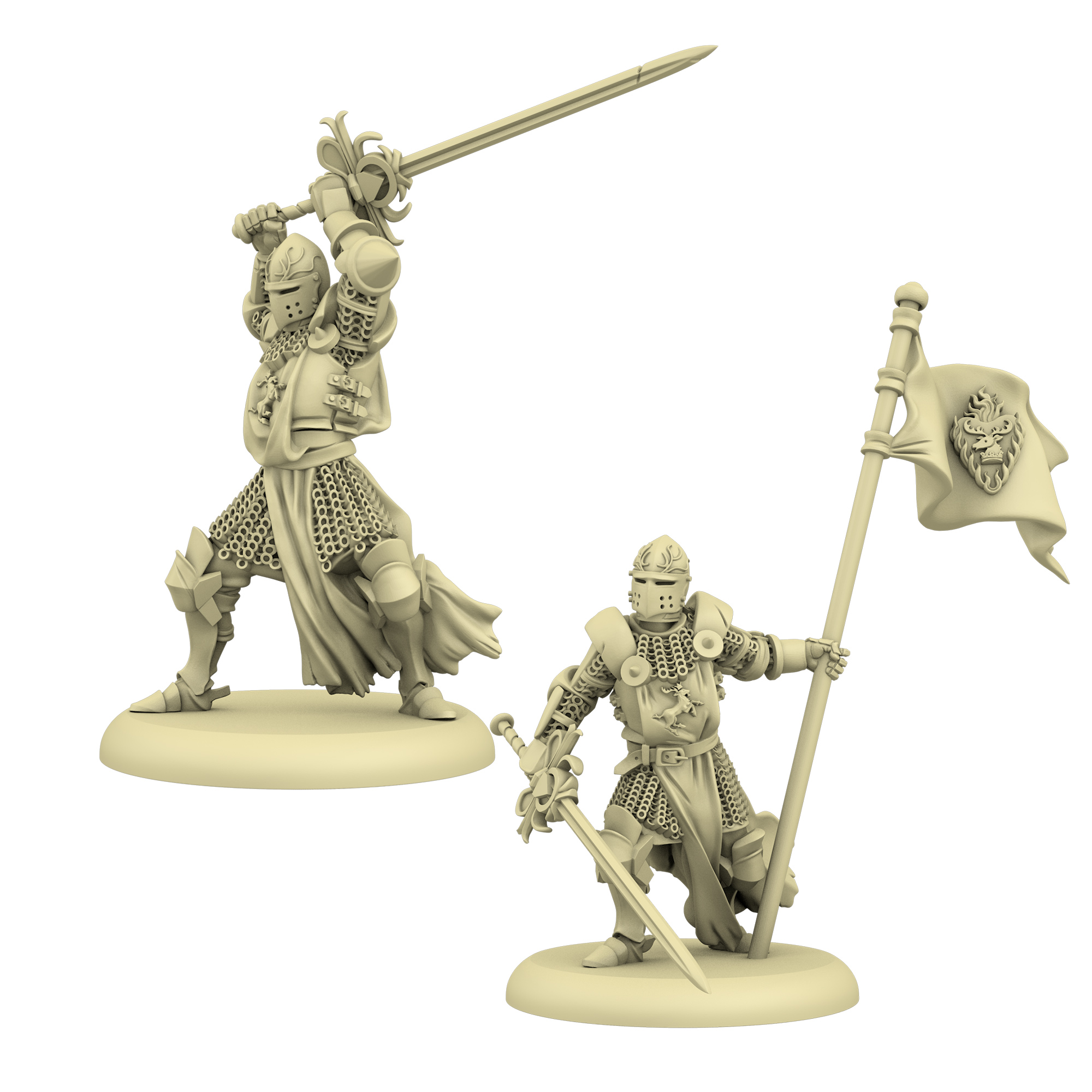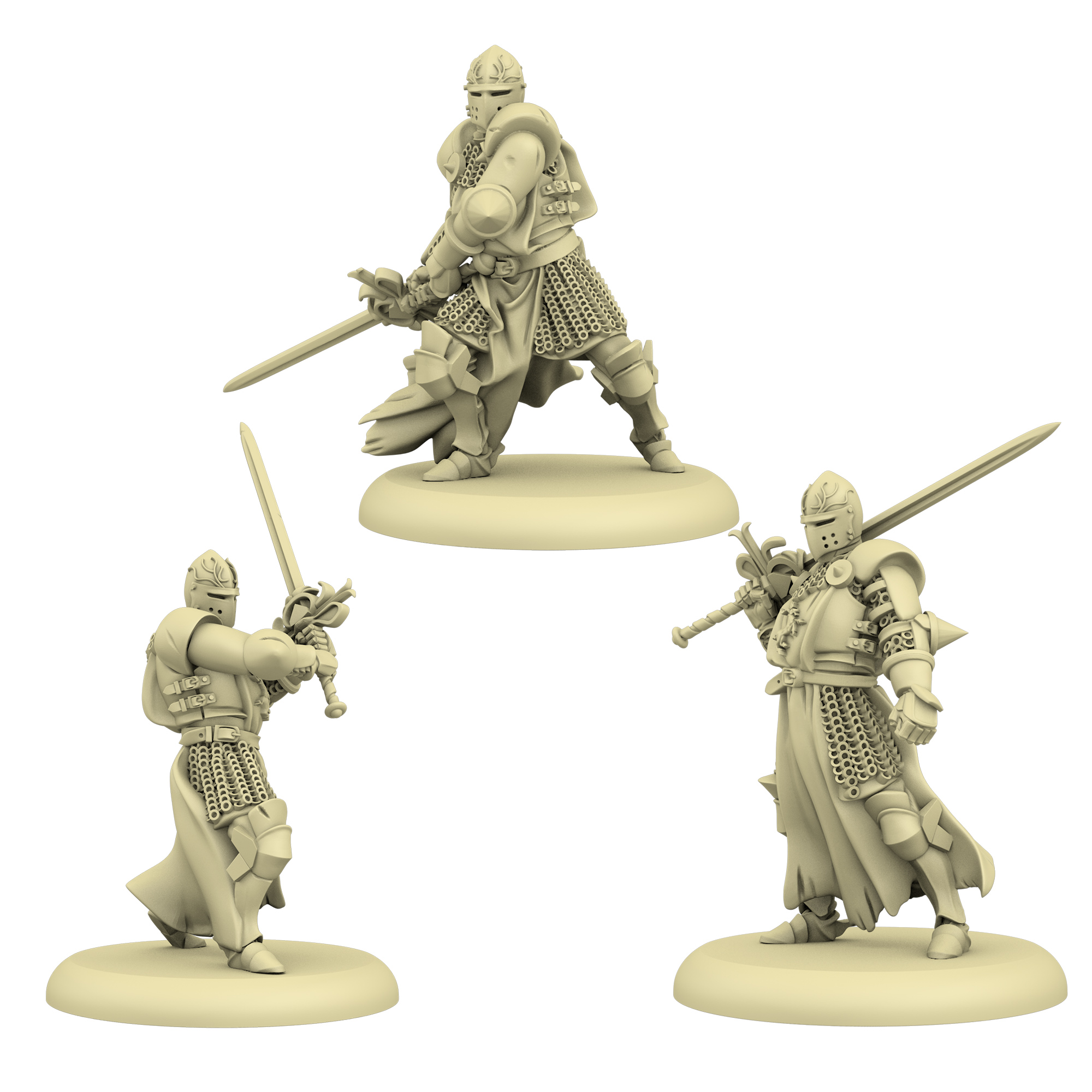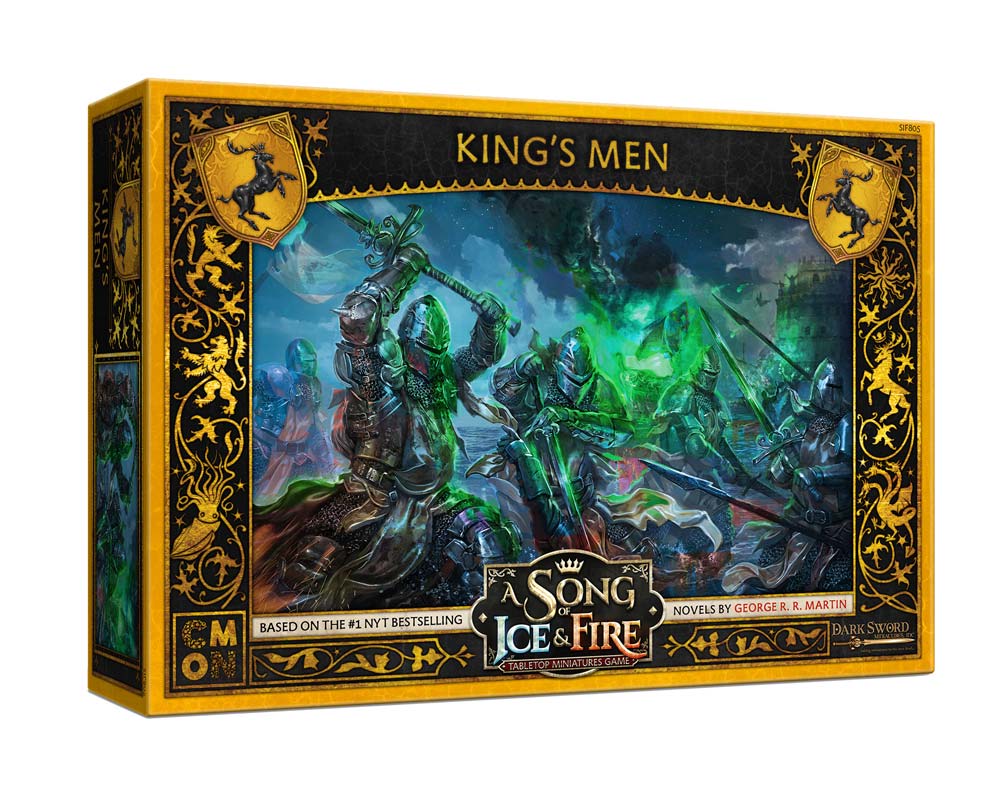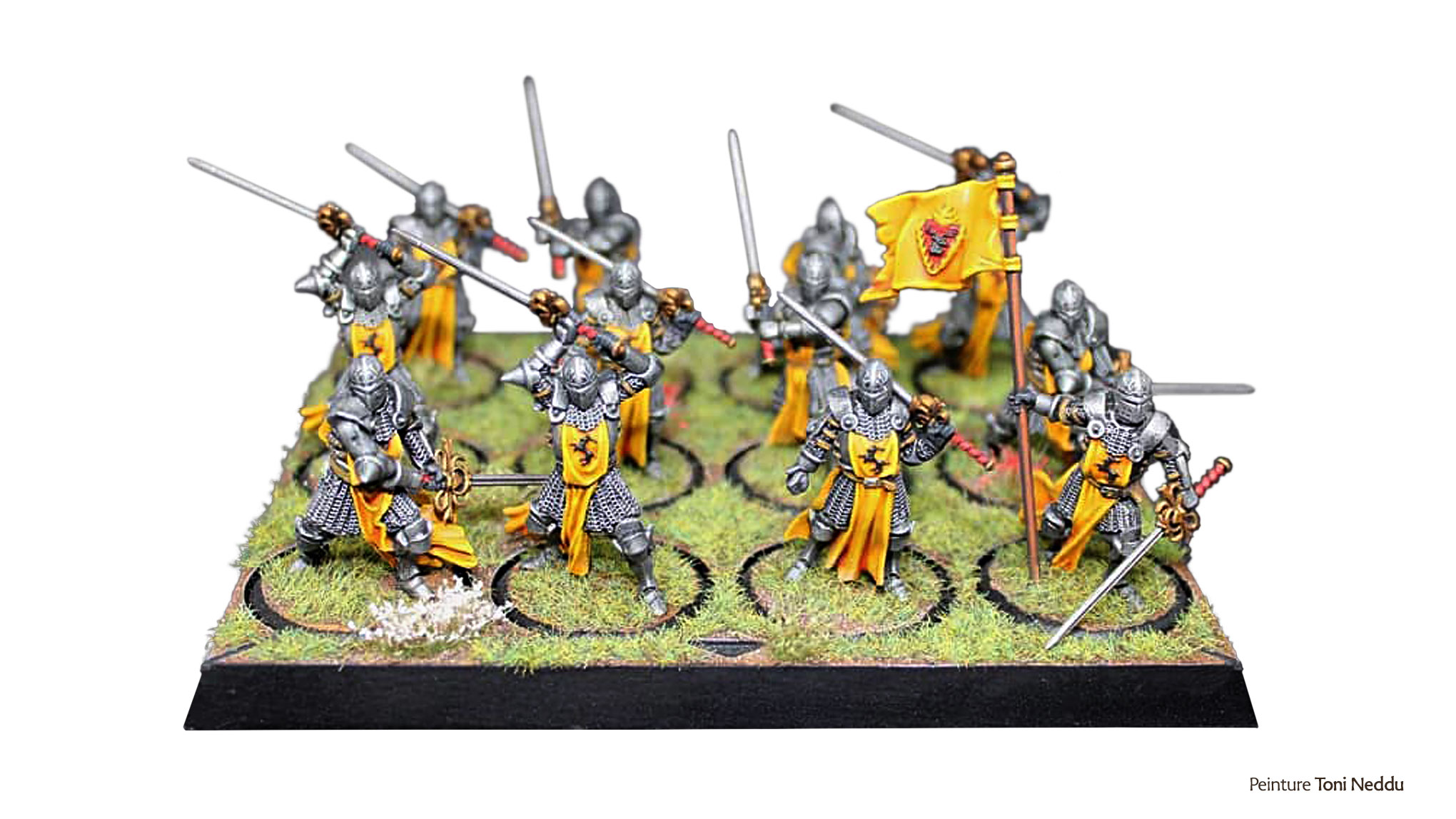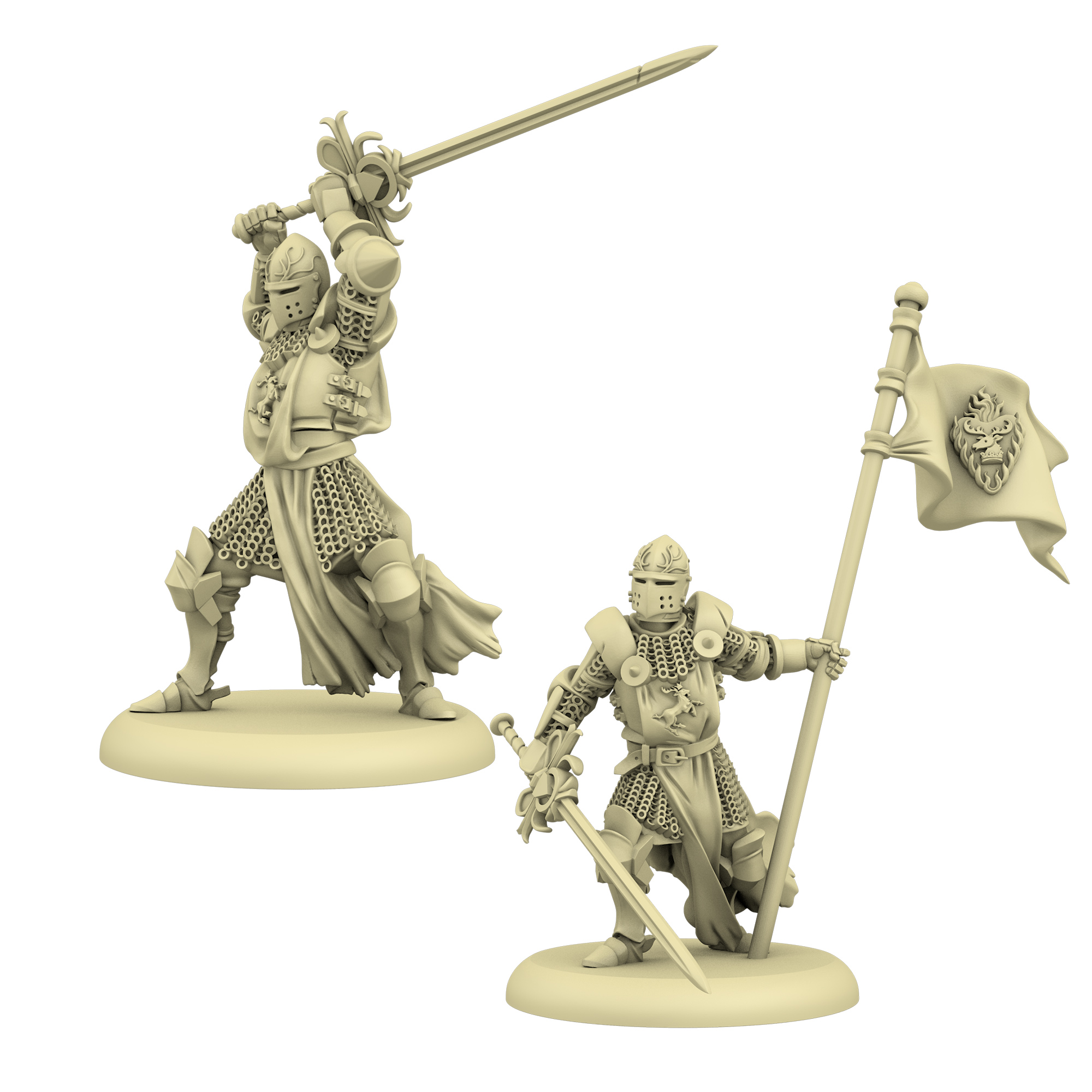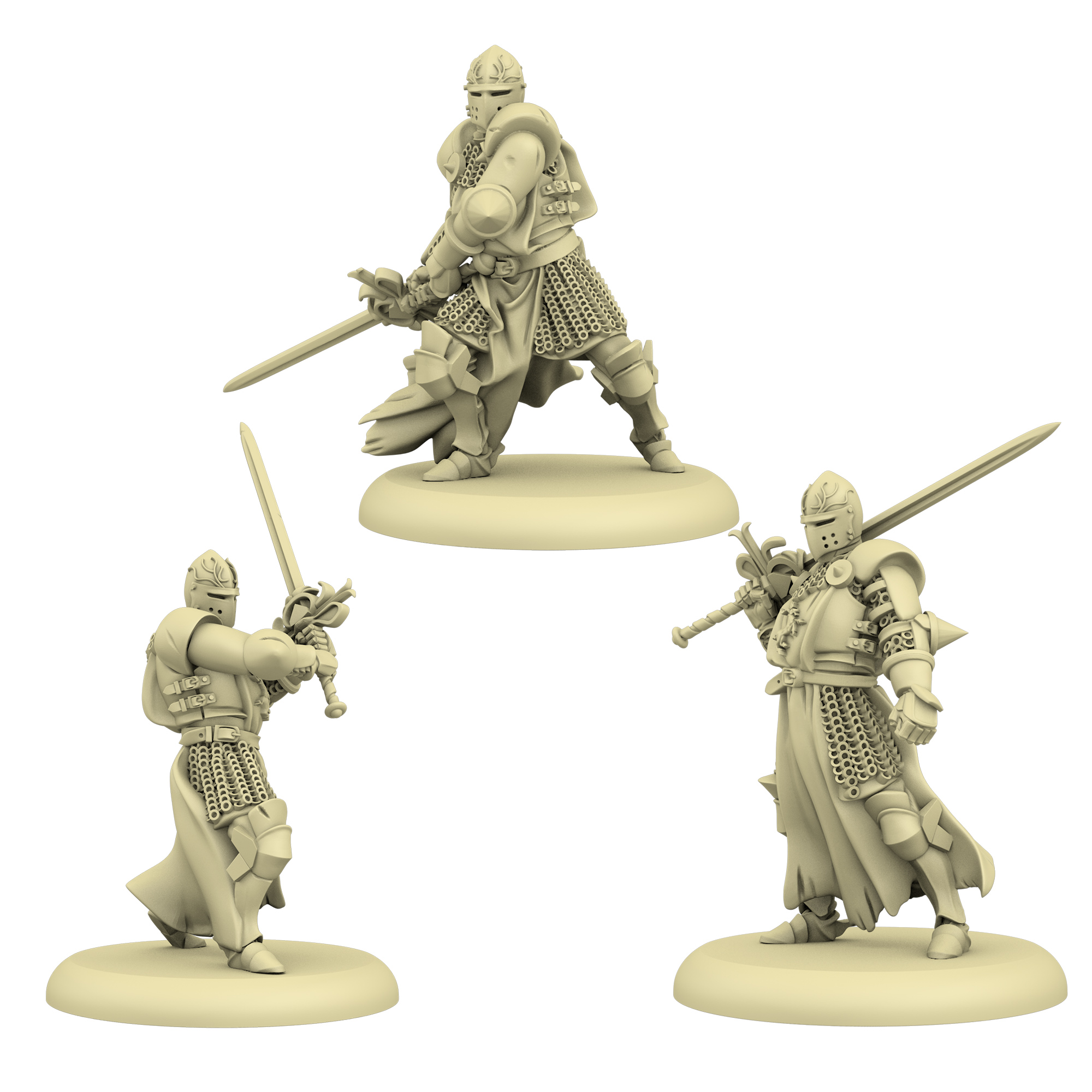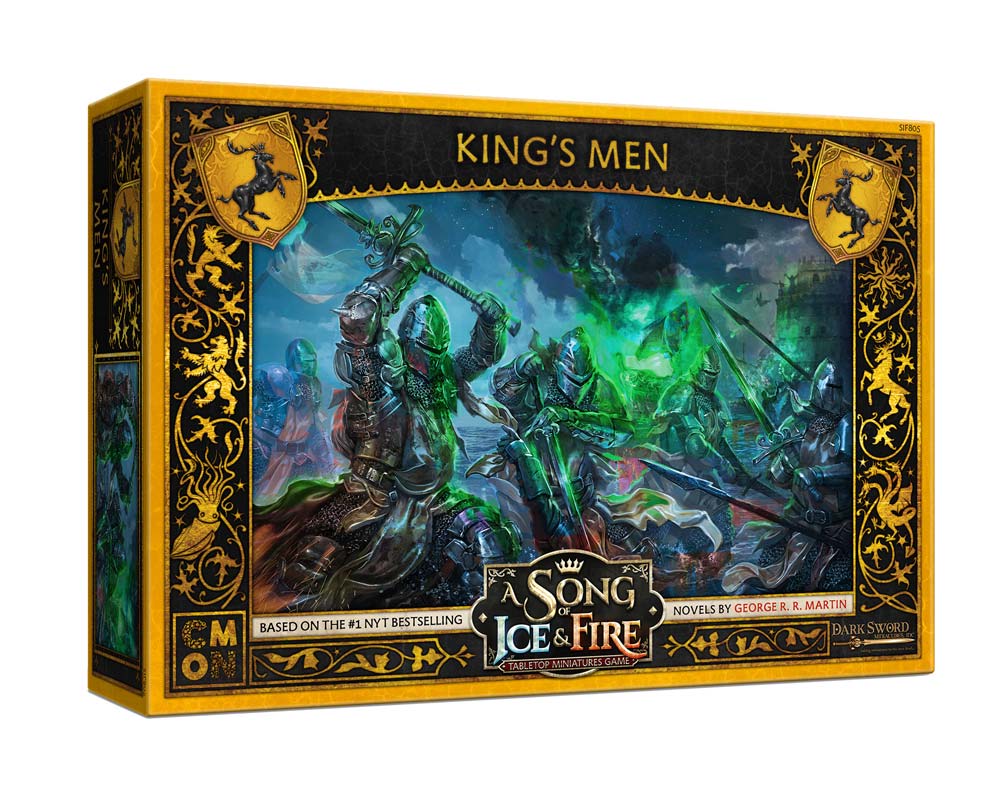 The High Seneschal
"In the court os Stannis Baratheon, the King's Men remain faithful to the Seven, which is the majarity religion in Westeros. While at-odds with the so-called Queen's Men who worship R'hllor, the two groups are not mutually hostile, though have adopted different training regimens. The King's Men focus on the greatsword and what mobility their heavy armor allows, also carrying with them an unwavering conviction to the One True King Stannis Baratheon."
Profil
Informations
Vitesse | 5
Attaque (Greatsword)| 3+
Dés d'attaque (Greatsword) | 7 – 6 – 4
Défense| 4+
Moral | 6+
Type d'unité | Infanterie
Coût | 7
Compétences
ORDRE : ÉPÉE DU ROI
Après que cette unité soit Attaquée :
Cherchez dans votre Paquet Tactique ou dans votre pile de défausse 1 carte Ours Is The Fury! et ajoutez-la à votre main. Mélangez votre paquet Tactique.
ORDRE : TO THE LAST!
Quand cette unité devrait être détruite :
Cette unité effectue 1 Test de Moral. Sur un succès, elle n'est pas détruite mais reviens en jeu avec 1 Blessure, et devient alors Paniqué et Vulnérable.
Où trouver ?
Cette unité est disponible dans les extensions suivantes :
Boutique