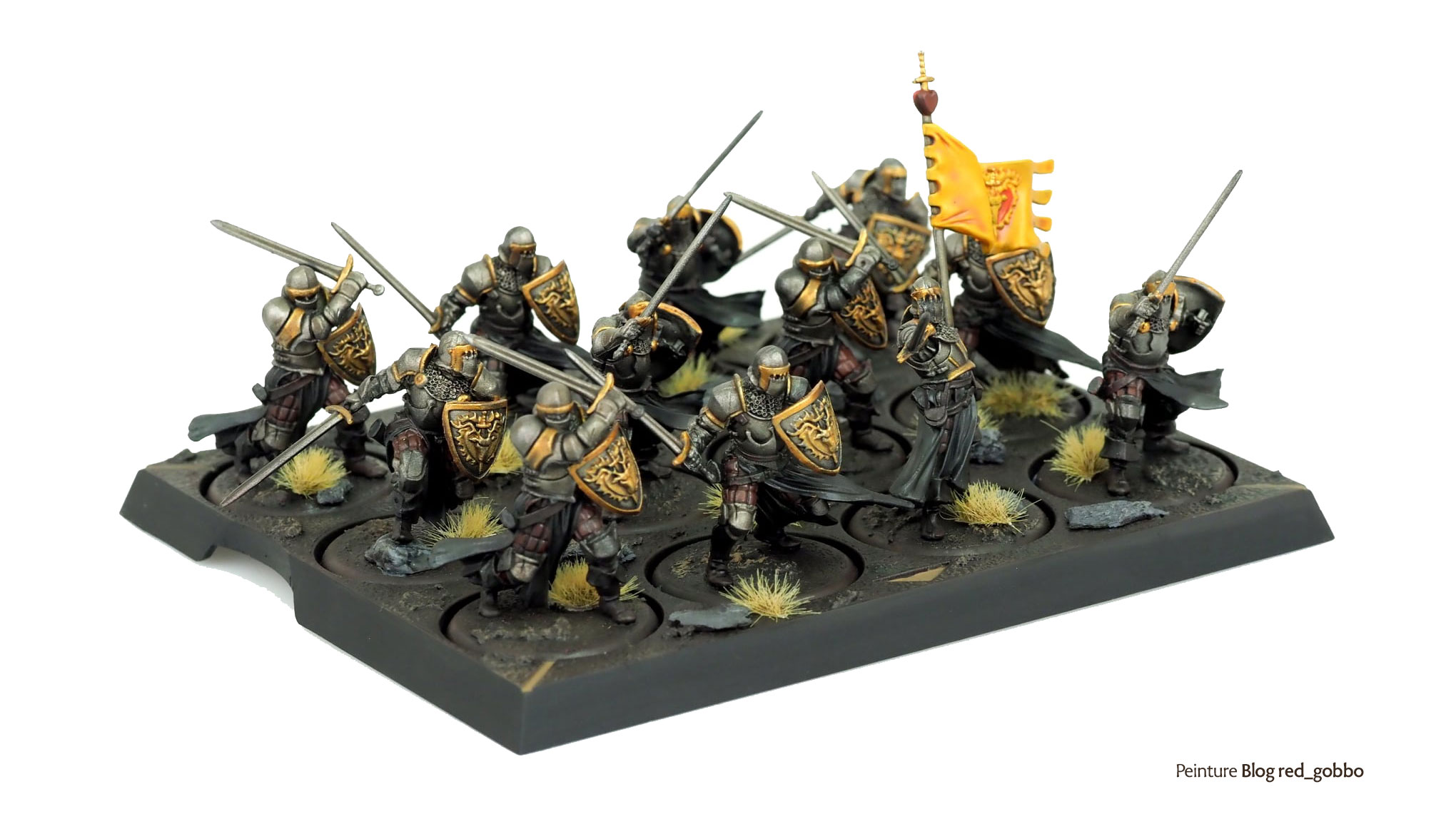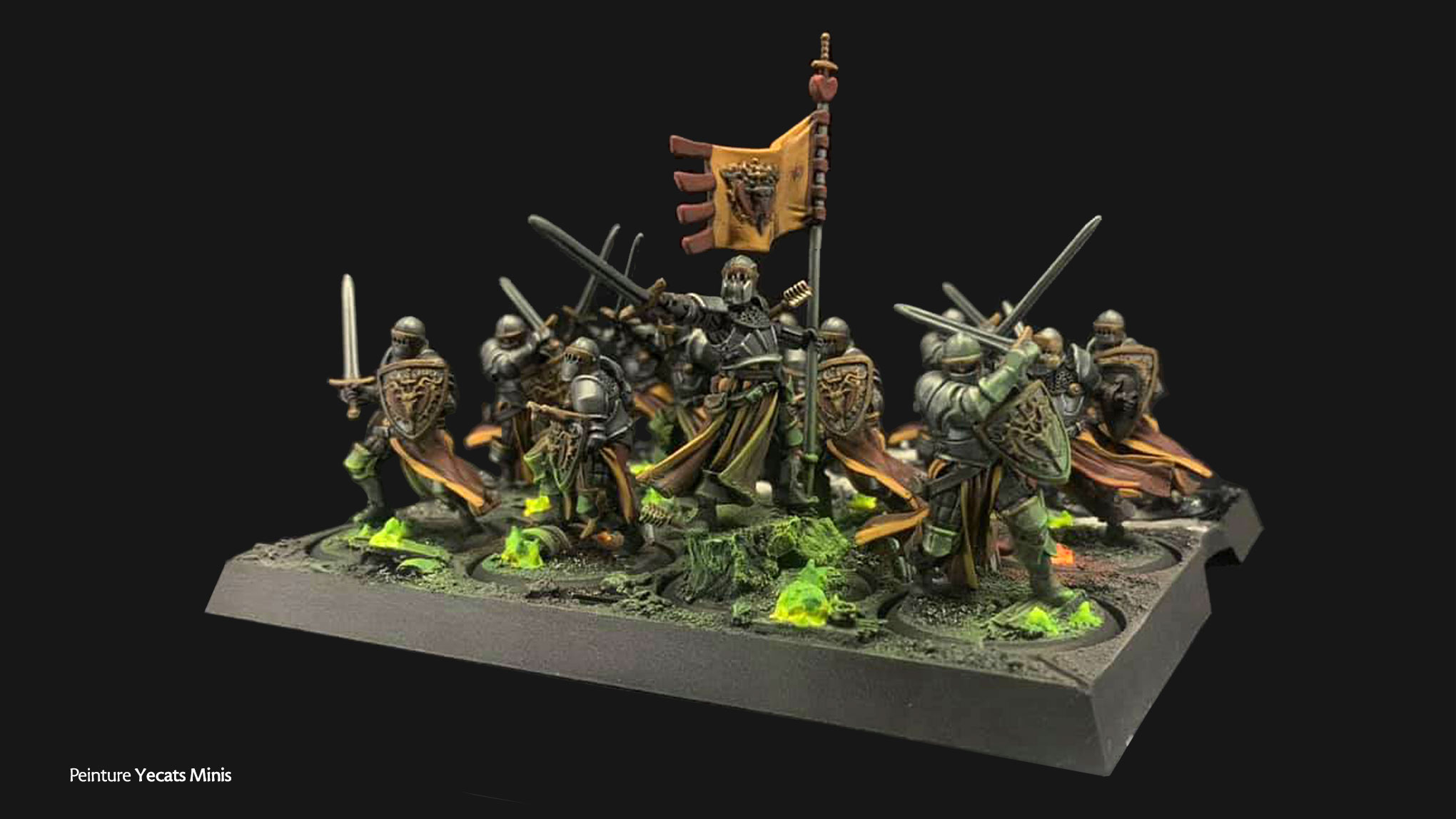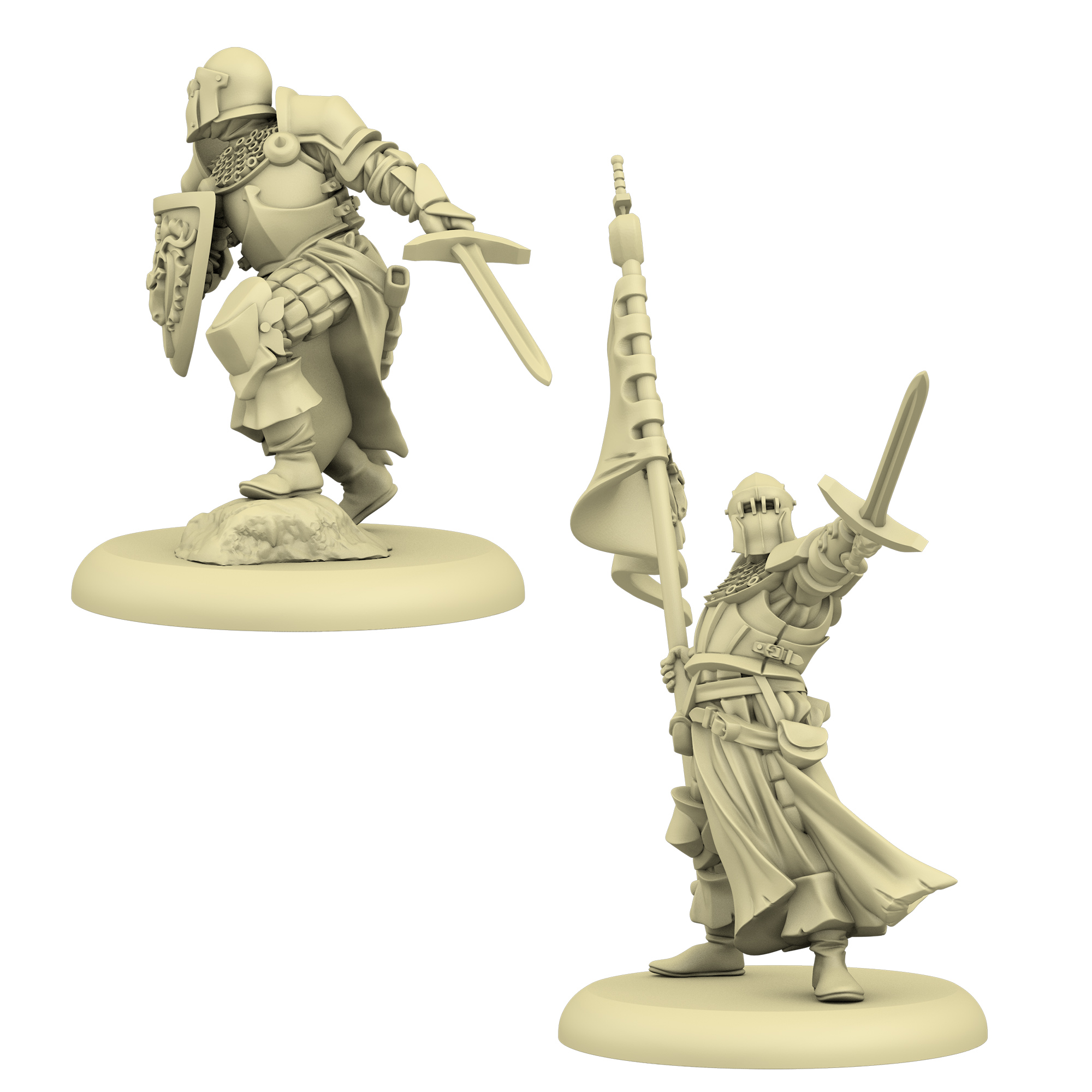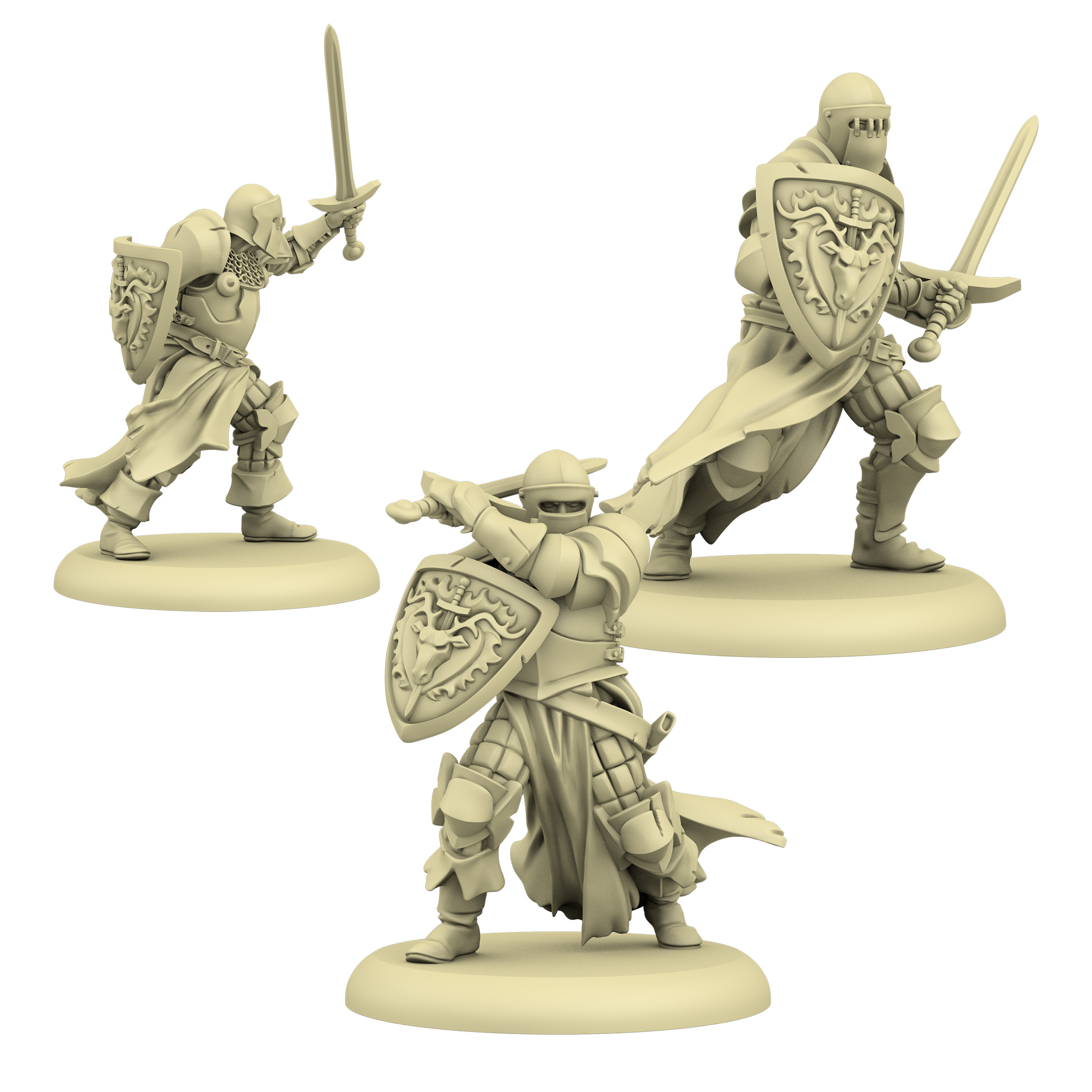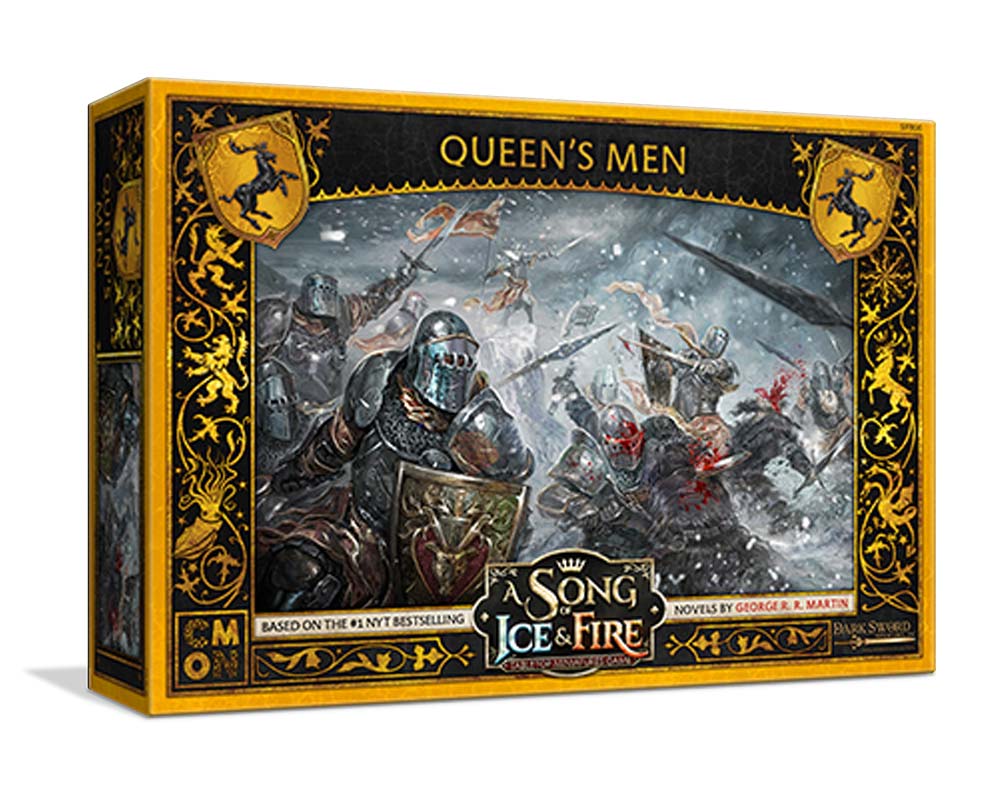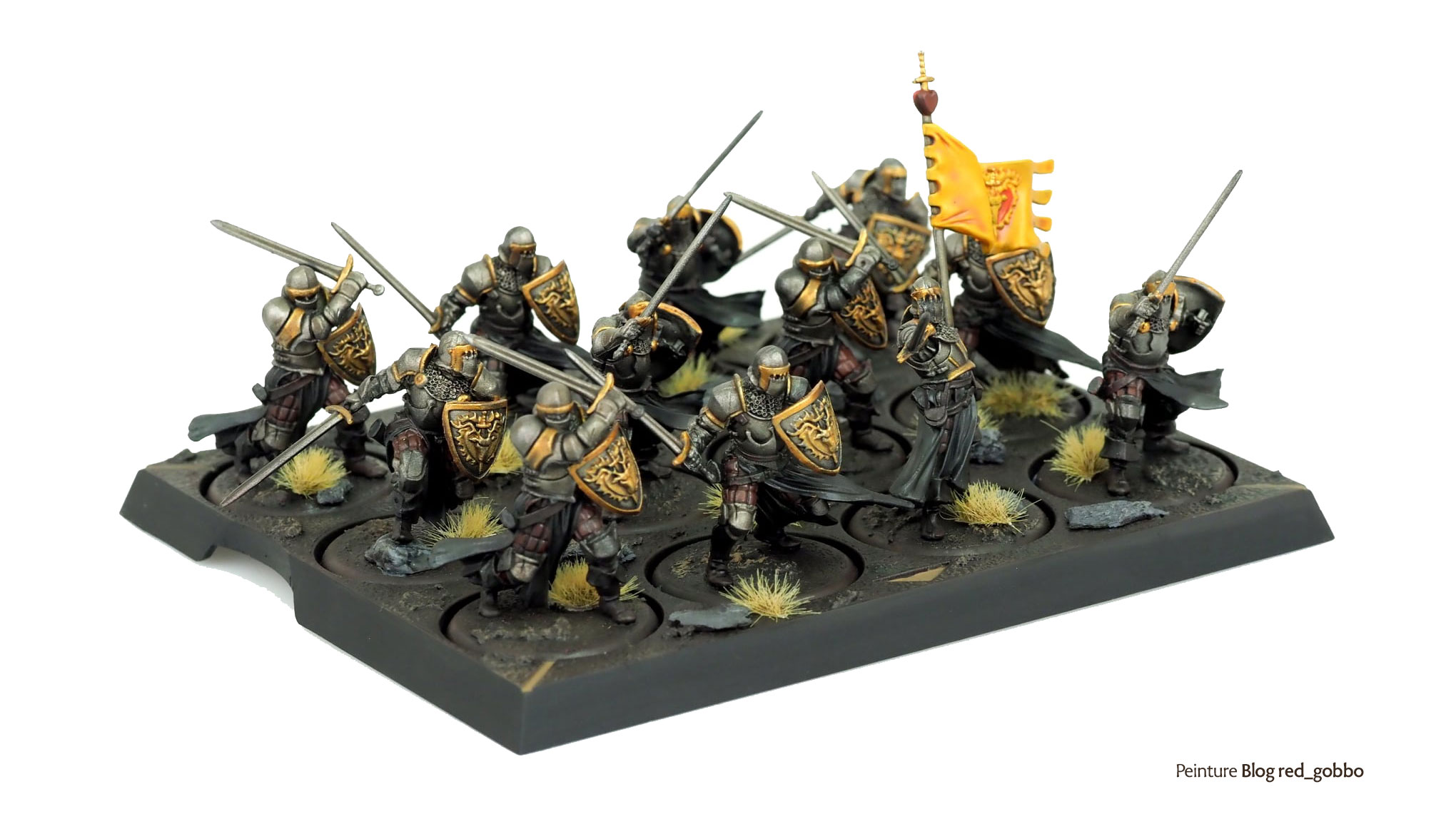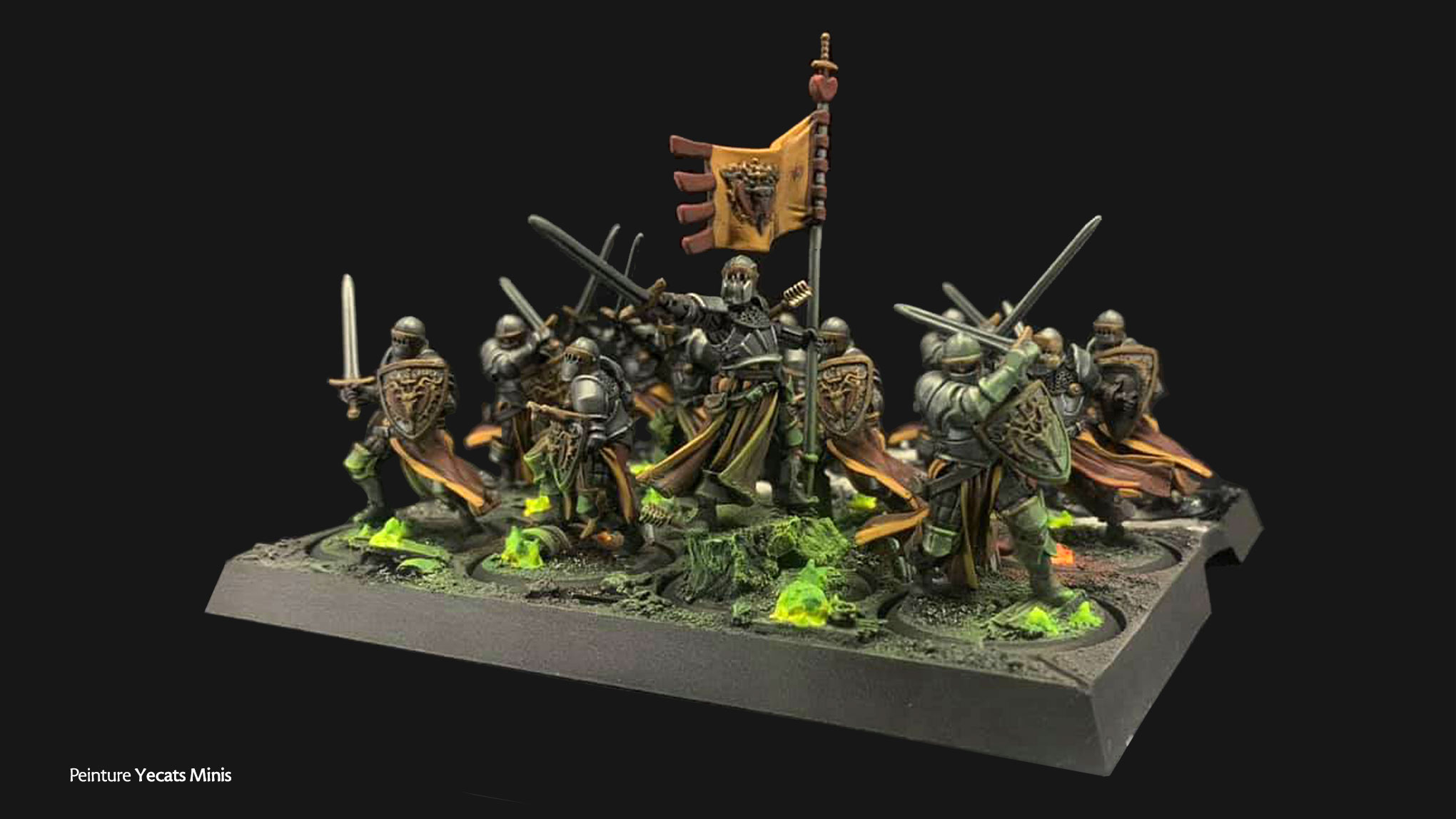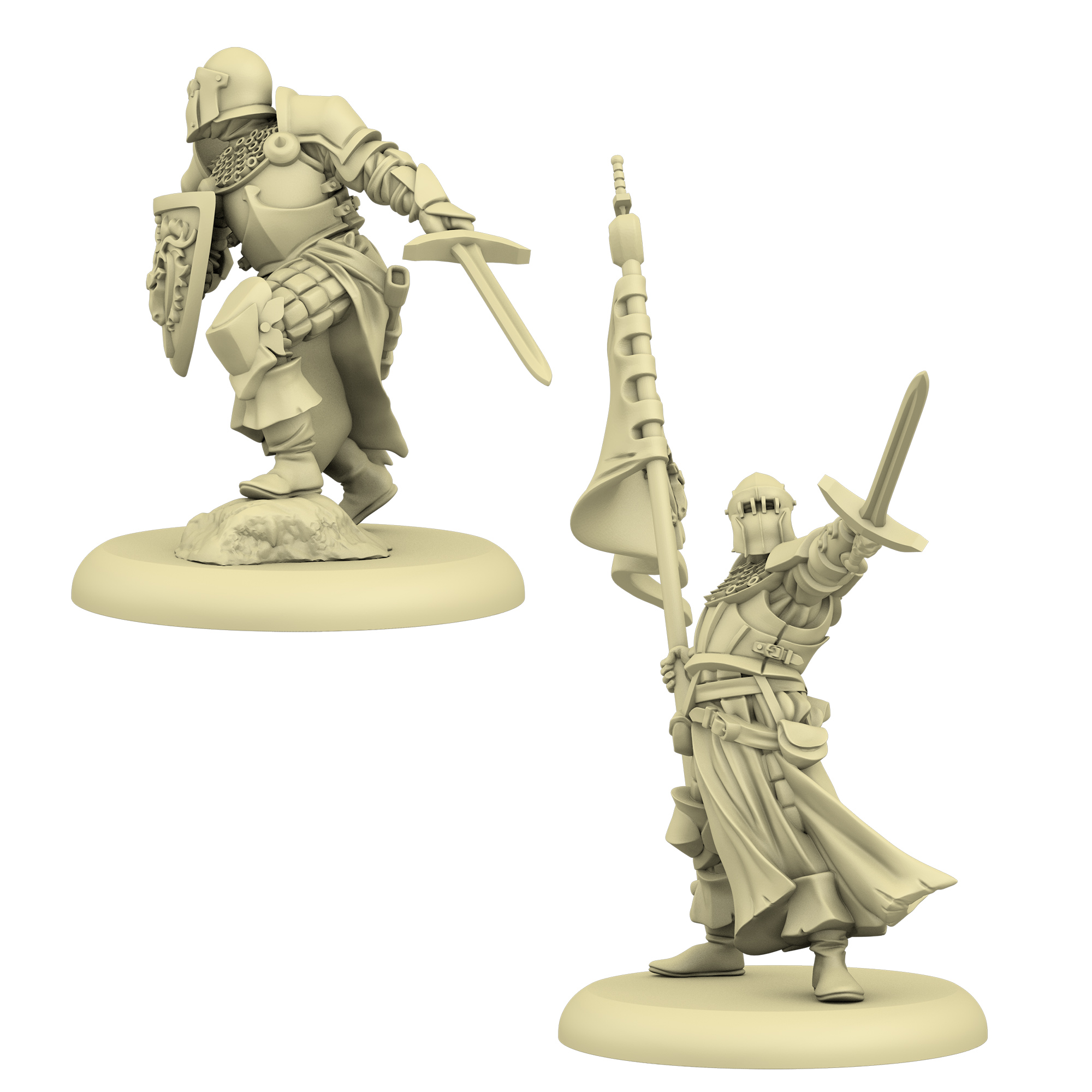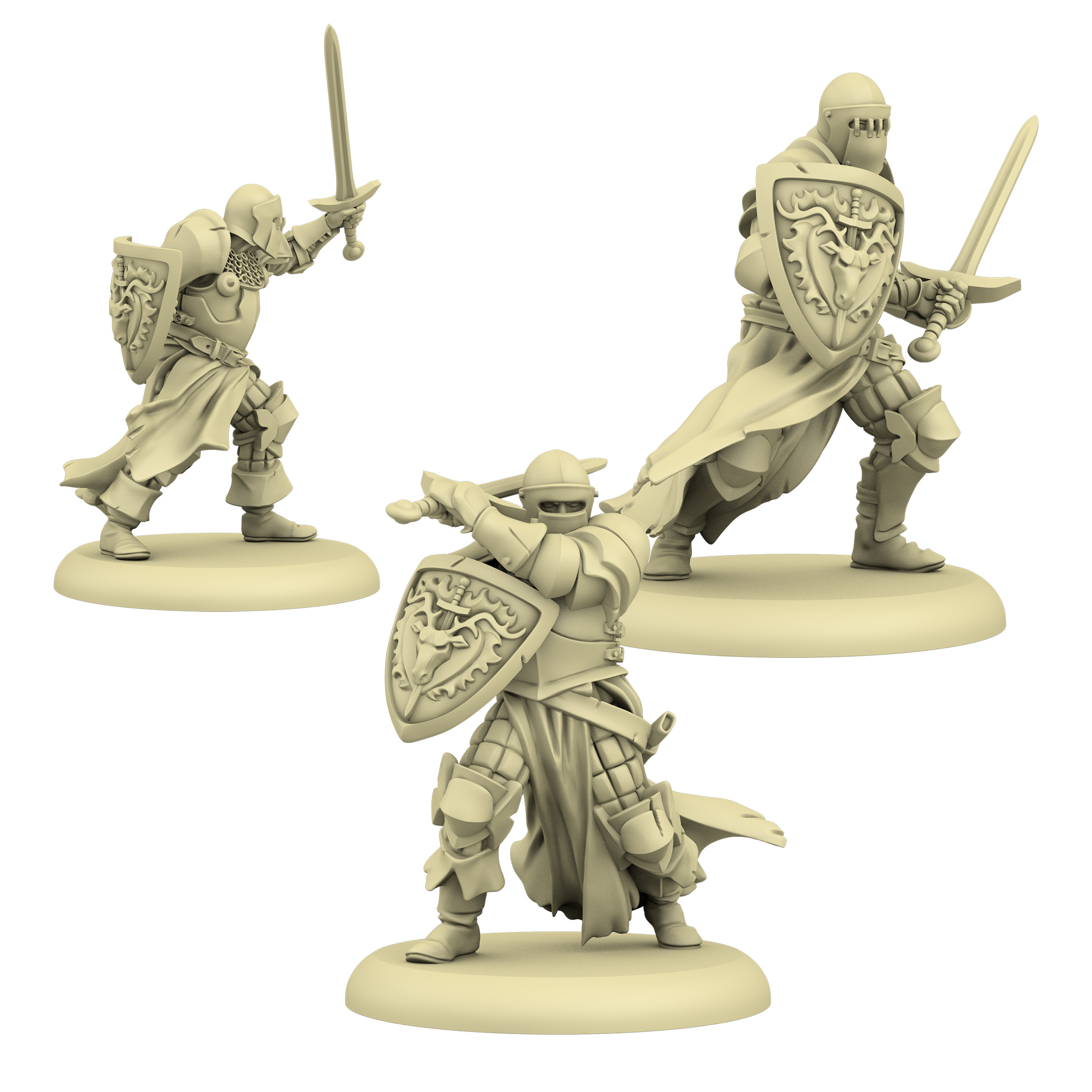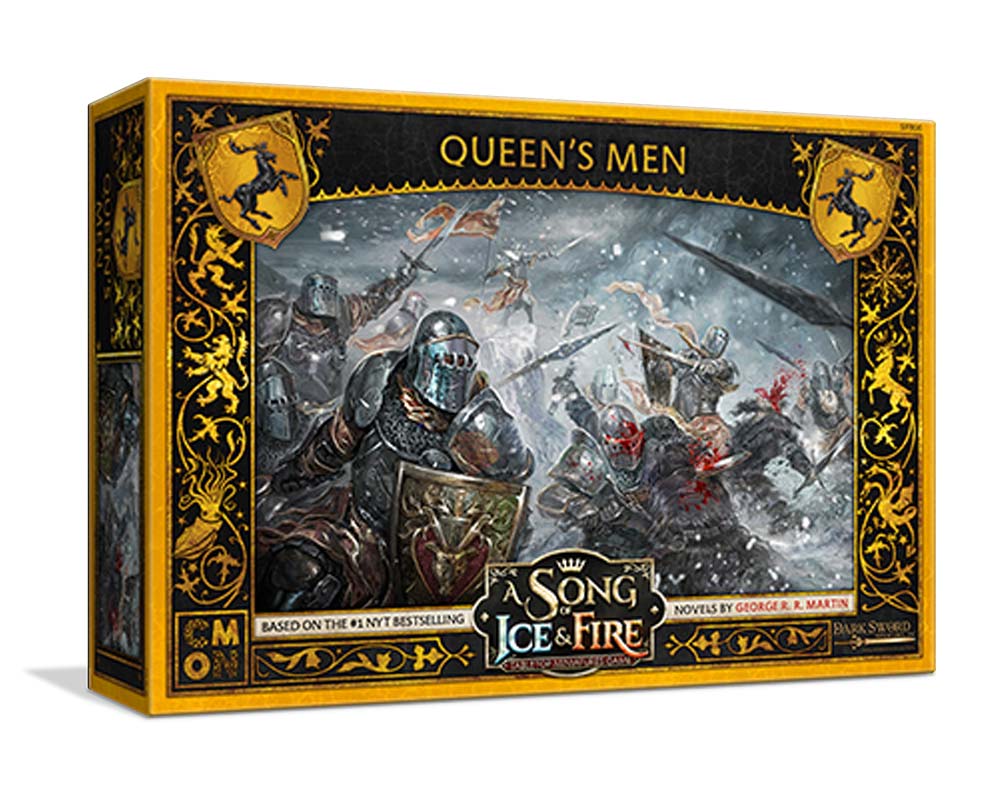 The High Seneschal
"The Queen's Men of Stannis Baratheon's court are so-named not specifically for their dedication to Queen Selyse, but for their conversion to the R'hllor faith (though some speculate that their true loyalty lies more towards the Red Priestess Melissandre). Queen's Men are heavily-armored elite vanguard units, capable of blunting nearly any enemy assault. While suffering the usual slowness of heavy troops, theirs is a center that will hold."
Profil
Informations
Vitesse | 4
Attaque (Longue Épée)| 3+
Dés d'attaque (Longue Épée) | 7 – 5 – 4
Défense| 3+
Moral | 6+
Type d'unité | Infanterie
Coût | 7
Compétences
ORDRE : TO THE LAST!
Quand cette unité devrait être détruite :
Cette unité effectue 1 Test de Moral. Sur un succès, elle n'est pas détruite mais reviens en jeu avec 1 Blessure, et devient alors Paniqué et Vulnérable.
Anciennes cartes
Il n'existe à ce jour qu'une seule version des Hommes de la Reine.
Où trouver ?
Cette unité est disponible dans les extensions suivantes :
Boutique